Fishing Boat Harbour, Fremantle

Fishing Boat Harbour offers a experience all of its own. A busy working port for fishermen is blended beautifully with all types restaurants. Nice place for lunch or dinner, great restaurant choices with the speciality being of course...fish and chips! Order your meal first, then take a leisurely stroll around the unique sights of the harbour.
See Fishing Boat Harbour (Video):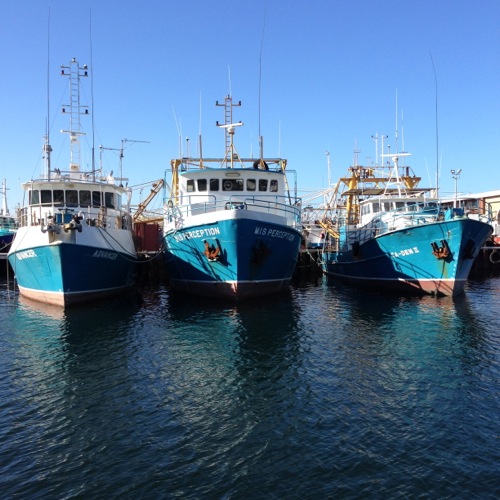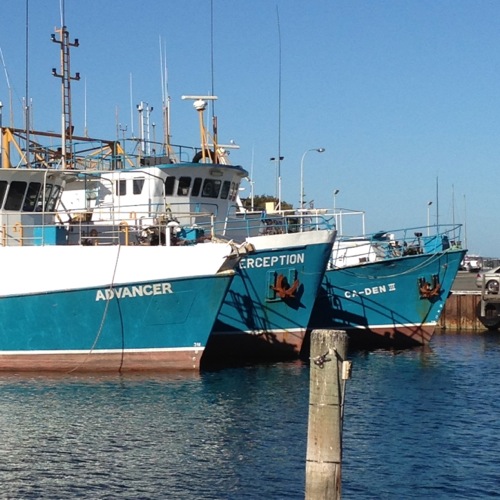 Get up close and personal with a tribute statue of Bon Scott, ACDC star who grew up in Fremantle, and admire the craftsmanship of the other statues representing Fremantle's fishing heritage.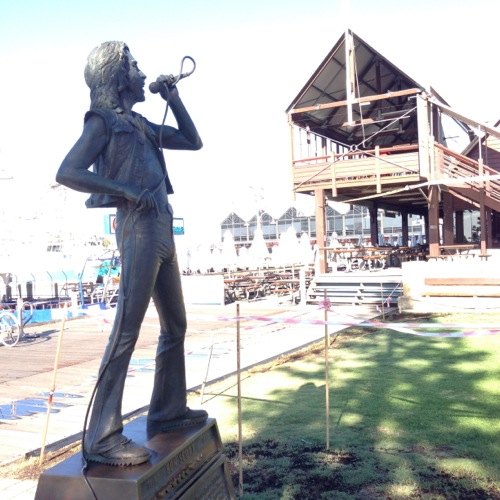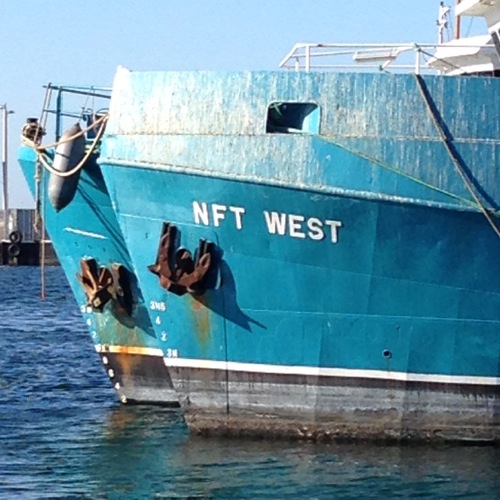 Little Creatures Brewery is based at Fishing Boat harbour! Locals and tourists alike flock for the locally brewed beer and a vibrant fun ambiance. Freo's Saturday night comedy show, featuring the best local, national, and international comedians is held there every week!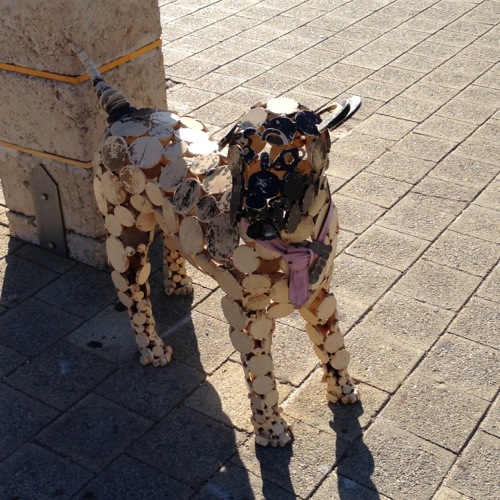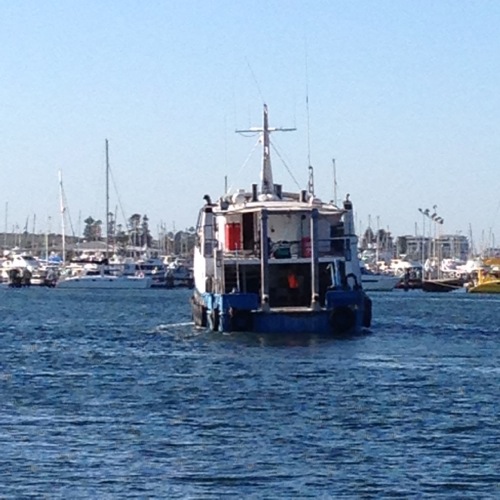 A Deep Water Harbour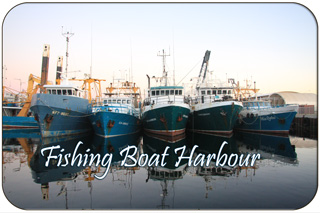 Fishing Boat Harbour is a deep water harbour which has picturesque boardwalks, a lively atmosphere and plently of things to see and places to explore for people of all ages!
There is always something happening on the wharf. There is also short stay accommodation, open ocean high-speed boat rides and luxury charter sailing tours available from the Fremantle Fishing Boat Harbour.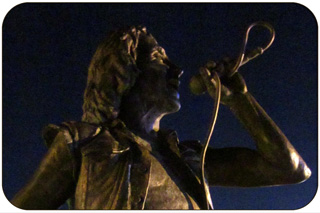 Fremantle's Fishing Boat Harbour is a wonderful place to stop for food and view the beautiful fishing harbour. Stroll along the boardwalks and back through the West End, across Esplanade Park, or on to Bathers Beach and the Roundhouse.
The perfect location while exploring Fremantle's West End.
Photographs of Fishing Boat Harbour, Fremantle: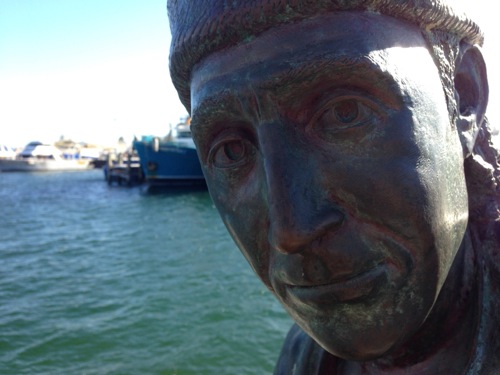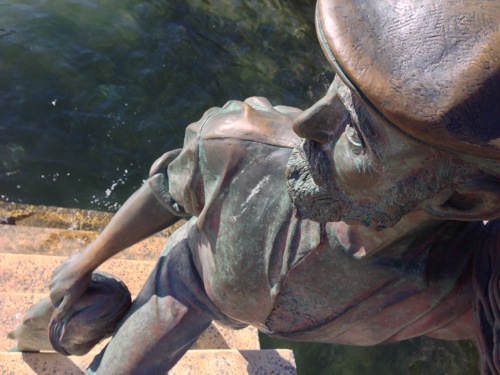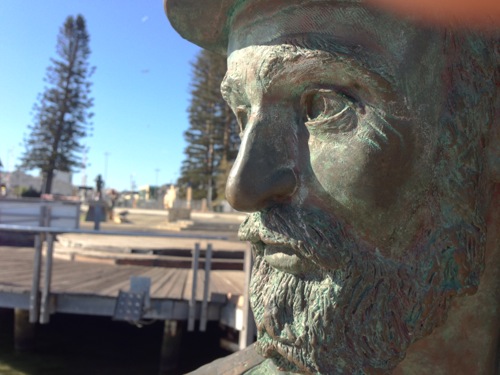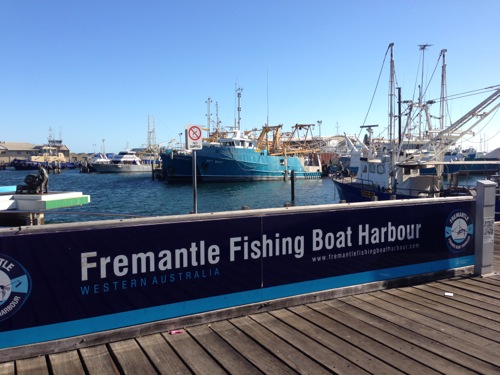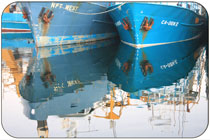 A working harbour
All the businesses who provide these services for you and create this friendly, lively yet relaxed atmosphere do so in the middle of a working Boat Harbour!
There are statues all throughout the harbour depicting both the history and lifestyle of harbourside Fremantle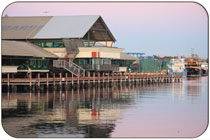 The Fremantle Fisherman's monument is located here as well as a statue to one of the world's most famous rock icons... Bon Scott of AC/DC.
Fishing Boat Harbour Eateries: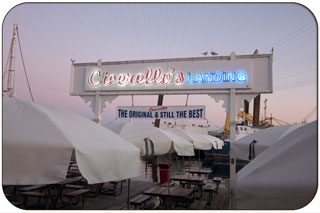 Cicerellos Fish'n'Chips, Kailis Fish Market Cafe, Little Creatures Brewery, SweetLips Fish and Chips, Joe's Fish Shack & Char Char Bull.
Fish & Chips in Freo?
There is more to eat at Fishing Boat Harbour than Fish and Chips, but it's still our favourite!
Fishing boat harbour boasts the best fish and chips in Fremantle. See for yourself what Fremantle Fishing Boat Harbour is like in the middle of winter. Watch the video on the left.
A Reminder of the Sea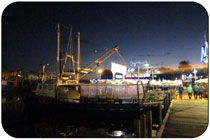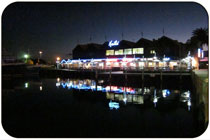 The fishermen (and women) provide an important part of our society's food source. There is a memorial of gratitude within Fishing Boat Harbour. We recommend a walk out onto the jetty memorial to reflect. Thank you fishermen!