Fremantle Sport & Leisure Sport
Fremantle Football Club:
"The Fremantle Dockers" Fremantle

Fremantle hosts an AFL team, the Fremantle Football Club (nicknamed "the Dockers") and two teams in the state football league (WAFL), East Fremantle and South Fremantle.
Matches are played at Fremantle Oval and East Fremantle Oval, and they have a team in the Western Australia Rugby League called the Fremantle Roosters who play at Ken Allen Field.
Unofficially nicknamed The Dockers, Fremantle Football Club is also known informally as "Freo", is one of 16 teams in the Australian Football League (AFL).
History:
The club is based in the port city of Fremantle at the mouth of the Swan River in Western Australia.
In 1995 it became the second team from Western Australia to be admitted to the national Australian rules football competition, honouring the rich footballing tradition and history associated with Fremantle.
Despite enduring some tough times in the AFL, particularly early on in the club's history, fans have continued to show loyalty and passion for the club and the Dockers in Fremantle are one of the most well supported clubs in the AFL. [wikipedia]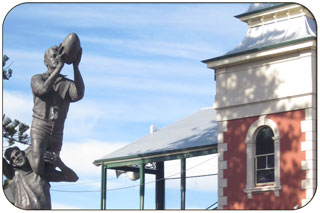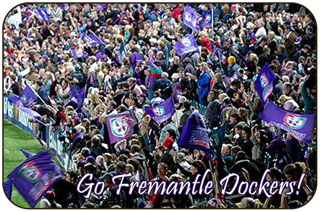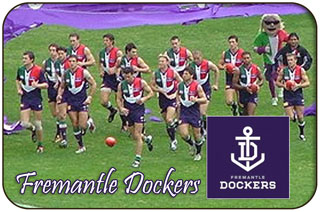 Song:
The official song of the club is Freo Way To Go. It was written in the mid 1990s by Ken Walther and unlike many of the other Australian rules team songs, it is played to a contemporary rock tune but is based on a traditional Igor Stravinsky arrangement of a Russian folk song, Song of the Volga Boatmen [wikipedia]
More interesting Fremantle Dockers Information: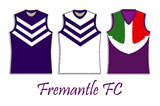 Contact Information for the Fremantle FC:
Football in Fremantle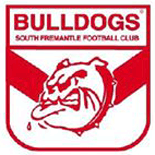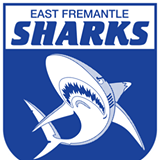 East Fremantle Football Club (Sharks)
Cnr Moss & Marmion Streets, East Fremantle
(08) 9339 5533
www.effc.com.au
East Fremantle FC on Facebook
South Fremantle Football Club (Bulldogs)
Fremantle Oval - William St & Parry St FREMANTLE
(08) 9335 1555
South Fremantle FC Facebook Page
South Fremantle FC Website

Sailing in Fremantle
Fremantle Sailing & Yachting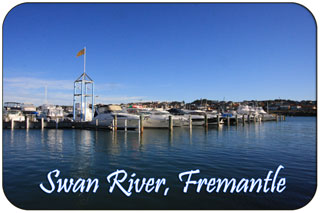 World Class Sailing:
Between 1986-87 Fremantle hosted a series of world championship sailing events: World 12 Metre Championships, America's Cup Defence Series, and the Tall Ships Race. Fremantle is a beautiful harbour after all!
Sailing & Yacht Clubs in Fremantle
Fremantle Sailing Club (FSC)
151 Marine Terrace, Fremantle
Tel: (08) 9435 8800
http://www.fsc.com.au
East Fremantle Yacht Club
Base of Petra Street, East Fremantle
Tel: 9339 8111
http://www.efyc.com.au/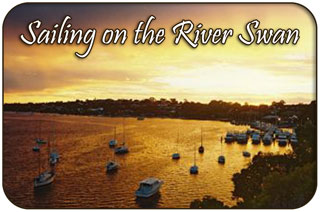 Royal Perth Yacht Club Fremantle Annexe
Mews Road, Fremantle (Opposite Kailis Brothers)
Tel: 9430 4590
The Swan Yacht Club
Riverside Rd, Preston Point
E Fremantle
(08) 9339 3520
swanyachtclub.com.au
Fremantle Cruising Yacht Club
39/11 Cliff Street
Fremantle WA
Tel: (08) 9336 1122
https://plus.google.com/
The Swan River, the heart of Sailing in Fremantle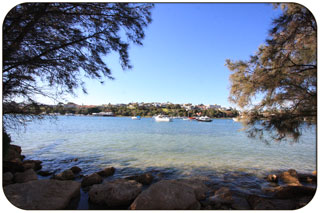 The Swan River estuary flows through the city of Perth, in the south west of Western Australia. Its lower reaches are relatively wide and deep, with few constrictions, while the upper reaches are usually quite narrow and shallow. It has three major tributaries, the Avon River, Canning River and Helena River. The climate of the catchment is Mediterranean, with mild wet winters, hot dry summers, and the associated highly seasonal rainfall and flow regime. There are currently fifteen yacht clubs along the Swan River with many anchorages and marinas along the lower reaches near Fremantle. [Wikipedia Article]
The Fremantle Port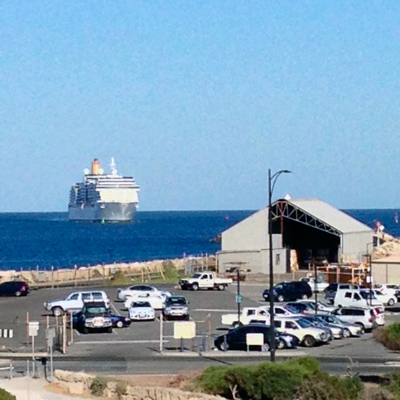 Port of Western Australia:
Fremantle Harbour is Western Australia's largest and busiest general cargo port and an important historical site. The inner harbour handles a large volume of sea containers, vehicle imports and livestock exports, cruise shipping and naval visits, and operates 24 hours a day. [wikipedia]
History of the Port:
Fremantle's past is a history of the waterways of Western Australia. Find out more about the history of Fremantle and the Swan River Colony here. Alternatively, visit the Fremantle Waterfront for information about visiting the Waterfront and Port area.
Fremantle Leisure Centre
Fremantle Leisure Centre
10 Shuffrey Street, Fremantle WA 6160
(08) 9432 9533
"We offer a range of aquatic programs for all ages and abilities, including lap swimming, squads, swim school, adult classes and aqua fitness classes. We have four heated swimming pools that cater for a variety of uses."
Website: Fremantle Leisure Centre Website