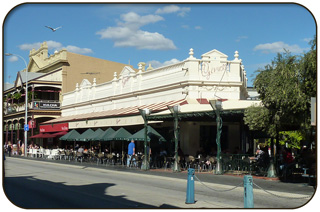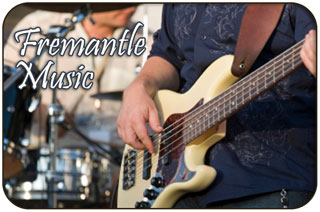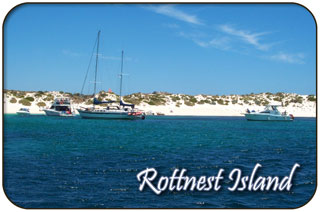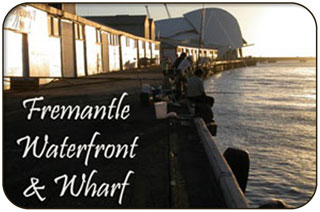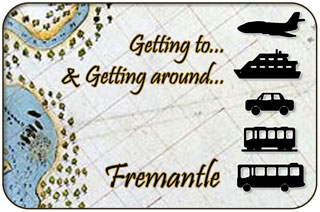 Aboriginal Australians
call the Fremantle area
'Manjaree', meaning
'gathering place'.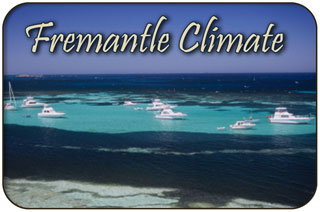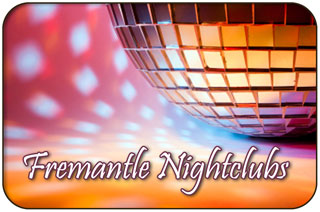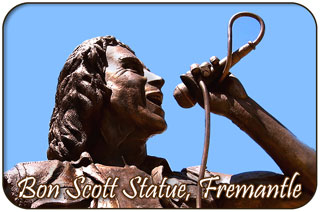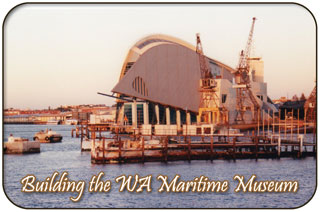 Freo Arts and Artists
If you come to explore the live arts there is a thriving music. theatre and dance scene including fantastic and unique street performances filled with the infamous flamboyance of Fremantle's Artists. The city is filled with art galleries and opportunities to be creative!
Fremantle's Festivals and Markets
The Fremantle Festival, in November, is a wondrous celebration of community spirit and joy of life, and is a great experience for all the family. There are many free festivals throughout the year in Fremantle.

An impressive Victorian-era building houses the Fremantle Markets and provides an artistic backdrop for the fabulously talented busker's and street performers who perform outside it. The Freo Markets offer freshness, fun and creativity in abundance!
Entertainment
Fremantle offers a full range of outdoor pursuits including jet boat rides, parasailing and kite surfing as well as indoor entertainment of all types from amusement arcades and cinemas to high class dining and performances.
Beaches and outdoor pursuits.
The four great swimming beaches in the Fremantle area offer exquisite western-facing Indian Ocean sunsets and white sand. Fremantle offers a full range of outdoor pursuits including jet boat rides, parasailing, kite surfing, surfing and swimming.
Freo Music and Nightlife
Fremantle is a popular place for its nightlife. Nightclubs, pubs, restaurants, and cinemas add to the holiday feel of this vibrant seaside city and offer plenty of fun. Fremantle is at it's liveliness over the weekend from Friday to Monday.
Dining out in Fremantle
Fremantle offers deliciously mouthwatering cuisine from all over the globe. Food in Fremantle is diverse and plentiful, with over 60 local restaurants to tantalise your taste buds and satisfy your senses. Indian, Italian, Thai, Chinese, Japanese, Mexican, Greek, Tapas, seafood, plus more! From fine dining to fish and chips wrapped in newspaper and everything in between. Fremantle has an excellent range of vegetarian cuisine and raw food.
The numerous cafes, gelateries, juice bars, tea rooms and coffee houses make this a perfect social city. It's a great meeting place. Watch the world go by as you relax in one of the many cafes and restaurants on the popular Cappuccino Strip or chat to friend over coffee and cake!
Shopping in Fremantle
Fabulous boutique and high street shopping open 7 days including late night Friday. A great range of unique shops offer a great buying experience whether for yourself or gift shopping. Friendly, helpful service with a smile!
Freo Accommodation
You can definitely find your perfect place in your ideal location! The selection of accommodation in Fremantle ranges from a deluxe hotel suite at the 5 star hotel, a luxury self contained house, a beach pad, a downtown apartment or a relaxing Bed & Breakfast on the edge of the River, Fremantle has them all in abundance!
The Fremantle Waterfront
The Fremantle Waterfront is busy and alive. It is an operating port creating a bustling harbour ambiance. The new WA Maritime Museum, was constructed at what is called "Forrest Landing" - the Museum houses the Australia II and six glorious galleries.
At Victoria Quay on the Waterfront you can find the
E-Shed Markets housing 100 plus stalls as well as an International Food Court, the Historic Boats Museum and the Fremantle Passenger Terminal for cruise and naval ship visits. Victoria Quay is also the Ferry Terminal for the Swan River and Rottnest Ferries and the Leeuwin Ocean Adventure.
The laid-back atmosphere of this unique city will help you unwind, relax and enjoy... come and stay a while!