Day Trips from Fremantle: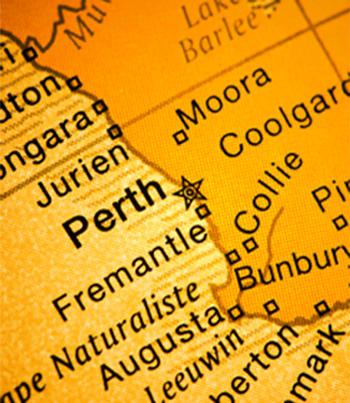 Fremantle is a wonderful place to stay and soak up the laid back Western Australian lifestyle. Fremantle is centrally located to all types of thrilling, fun and informative adventures.
Only 30 minutes North is Perth, Western Australia's vibrant capital city with a huge range of activities to enjoy, places to see and things to do.
Only 45 minutes South is Mandurah, the Dolphin City, which offers plenty of unique ways to enjoy life both on dry land and in the exquisite Indian Ocean.
Fun, Wildlife, Ocean, Nature, Adventure, Thrill, Education, Science, Music, Culture, Art, Music...
Check out the possibilities and thrills you can have not far from Fremantle...
Recommended Day Trips FROM Fremantle
FROM Fremantle, there are amazing trips, tours and adventures not too far away.
Here are some more suggestions for places to visit near Fremantle all year round:
Visit Kings Park in the heart of the City of Perth, is one of the world's largest parks. You can explore huge and sprawling childrens playgrounds, climb up DNA tower, a 15m high double helix staircase resembling the DNA molecule. E

njoy the panoramic views of the City from the top!

Stroll or cycle through the beautiful gardens in WA's premier park, totally gorgeous and a must visit. Check out the events calendar to see what's on and all the ways you can use the park for fitness.
Food is served at numerous places including Zamia Cafe, The Botanical Café, Health Freak Cafe, Stickybeaks Cafe, Frasers Restaurant, Kings Park Kiosk, Bovell Kiosk plus picnic areas.
Take a tour of Perth and explore some of the top tourist attractions in the capital of Western Australia. There are activities and tours for adults and children all throughout the city and surrounds.

Take the

Free PERTH Cat Bus

around the city! Take a train from Fremantle or charter a tour guide.

Enjoy the selection of thrill and adventure sports possibilities and natural wildlife experiences in Rockingham. Visitors can launch small boats or board ferries to view dolphins, seals, pelicans and penguins in the adjacent Marine Park. The coast at nearby Safety Bay is ideal for windsurfing and kitesurfing.
Step back in time with a holiday on Rottnest Island, an island off the coast of Fremantle. A sandy, low-lying island formed on a base of limestone, Rottnest is an A-class reserve. The island covers 19 square kilometres and is a popular holiday destination. It has a permanent population of around 100 people, with around 500,000 annual visitors. Swim, cycle, relax, explore...on this beautiful island. Ferry service and private Charters available.
Bike ride along the coast...on the most beautiful cycling trails.
Visit Hillarys Boat Harbour, a marina and tourist precinct on the Indian Ocean. Hillarys is also home to AQWA - The Aquarium of Western Australia which showcases the marine life and unique regions of Western Australia's 12,000 km coastline. Other attractions in and around the harbour include helicopter flights, a waterslide and putt-putt course as well as fishing charters & cruises. Explore the shops, activities, restaurants as well as watch the fishermen, boaters and beach goers. A wonderful family day out!