Until you have been under the water it is hard to imagine the peaceful, unique and colourful life that you can experience under the water! There are great diving places around Fremantle, especially ship wreck dives as so many olden-day ships ended up underwater approaching this coastline.
You can learn to scuba dive in Fremantle, learning the full range of PADI courses from beginners, to advanced plus Rescue and Free-diving Courses. You can charter a boat to take you out as a family or small group or you can join a boat already heading out to dive.
Rottnest Island is a wonderful location for diving with many wonderful diving locations around this fabulous island, including caves.
Scuba Divers should definitely check out the Wreck Trail, by the Department of Maritime Archaeology at the WA Museum and the Wreck Dives of Rockingham and The Rottnest Wrecks Heritage Trail and Rottnest Island Dives.
Wreck Diving Fremantle:
There are many wrecks to explore while diving in Fremantle and the surrounding area.
Australian Geographic named the SS Orizaba, wrecked near Rockingham as one of the "10 best shipwreck dives around Australia"
Shipwrecks around Fremantle.
1830
James
, A colonial trader, at Owen Anchorage, south of Fremantle
1839
Lancier
, French barque, near Stragglers Reef, Fremantle
1839
Elizabeth
, north metropolitan Cottesloe
1841
James Matthews
, a wooden brig and former slave-ship, at Woodman Point
1859
Robertina
, Australian brig, near Rockingham
1874
Centaur
, Scottish-built iron brig, north of Fremantle
1874
Chalmers
, British ship, near Rockingham
1874
Contest
, British barque, near Rockingham
1875
Zedora
, British barque, off Fremantle
1876
Hero of the Nile
, British barque, near Rockingham
1878
Diana
, British schooner, south of Fremantle
1880
Star
, Australian schooner, near Rockingham
1887
Amur
, Australian barque, near Rockingham
1893
Ulidia
, British iron schooner, off Fremantle
1893
Priestman Dredge
, British grab dredge, off Fremantle
1899
Carlisle Castle
, British iron ship, near Rockingham
1901
Highland Forest
, British barque, Warnbro near Rockingham
1903
Camilla
, Australian lighter, south of Fremantle
1904
Conference
, Australian iron barque, Quinn's Rocks north of Fremantle
1905
Omeo
, Australian iron barque South of Fremantle
1905
SS Orizaba
, British steel screw steamer, near Rockingham
1923
Gareenup
, Victoria Quay, Fremantle
1963
SS Alkimos
, a former Liberty Ship, north of Fremantle
1962
D9
, Dredge, Cockburn Sound
Jetty Diving:
Rottnest Island Diving:
North Point
20M Ridge
Jackson's Rock
Roe Reef
Porpoise Bay Caves
Parker Point Drop-off
Cigar Reef
Swirl Reef
Lady Elizabeth Wreck
Macedon & Denton Holme wrecks
Eagle Bay
Coogee Maritime Trail:
The Coogee Maritime Trail is being developed by the City of Cockburn in partnership with the Western Australian Museum, Murdoch University Divers and Perth NRM. It will feature land-based and underwater attractions, showcasing the Omeo, the States premier shore-based shipwreck. You can follow the trail's progress via the City of Cockburn's Facebook page. Watch the video to discover more.
The Dive and Snorkel Trail
: Just 25 meters from the shore, the dive and snorkel trail will begin at the Omeo and will include an artificial reef, underwater sculptures and educational signage. The trail can be easily accessed from the northern end of Coogee Beach via the beach access path from Perlinte View.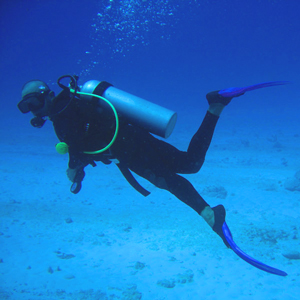 Carlisle Castle (ship), wrecked off Freo: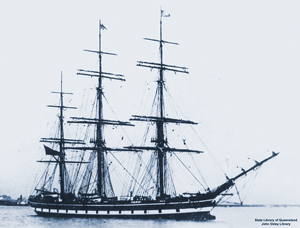 Fremantle Long Jetty: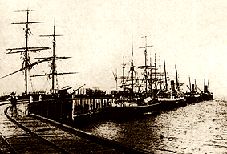 Gareenup Shipwreck: