Fremantle Tours - Out and about...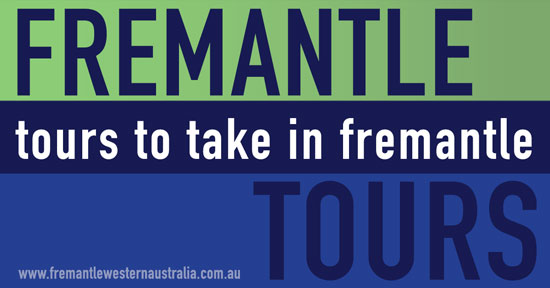 Fremantle is filled with educational, adventurous, intriguing and fulfilling places to visit, things to do and ways to spend your time. A beautiful blend of manmade and natural attractions combined with the friendly welcoming locals make Freo a great place to visit! The lively port city boasts many exciting and fun tours.
Fremantle is grounded in the past, the city has well preserved heritage buildings at every turn. Explore as you walk around the city or ride on a tram to get a sense of an era gone by. Resting on the shores of the beautiful Indian Ocean allows you to enjoy exhilarating ocean adventures such as diving, ocean boat riding, cruising or sailing! Fremantle offers exciting ways to enjoy life for people of all ages and all interests.
Tours to take while in Fremantle
Fremantle Western Australia
Visiting us on your iphone or iPad?
Save this page to the Home Screen of your iPhone/iPad which will create a
beautiful icon to easily revisit this web page again.