Fishing Boat Harbour, Fremantle

Fishing Boat Harbour offers a experience all of its own. This busy working port for fishermen is blended beautifully with all types of eateries and a well known Brewery, Little Creatures. It is a wonderful place for a visit, or to enjoy lunch or dinner with great restaurant choices with the speciality being of course...fish and chips! Order your meal first, then take a leisurely stroll around the unique sights of the harbour with stunning views in all directions!
Fremantle Fishing Boat Harbour is a commercial marina adjacent to the more recently constructed Challenger Harbour. It provides large sheltered mooring areas, wharf space for vessels up to 60 metres, refuelling facilities and support services to the Fremantle fishing industry. The harbour was built in 1919 when a 300-metre breakwater was constructed to provide an anchorage for fishing vessels and it a very popular, vibrant and must see visitor destination!
Many of the fishing enterprises in Fremantle are Italian and each October the '
Blessing of the Fleet'
occurs in the harbour. The fishermen and their families walk through the streets of Fremantle carrying two statues
of the Madonna, in a procession. The statues are housed in the Marian Chapel in the Basilica of St Patrick.

Blessing of the Fleet on Facebook
See Fishing Boat Harbour (Video):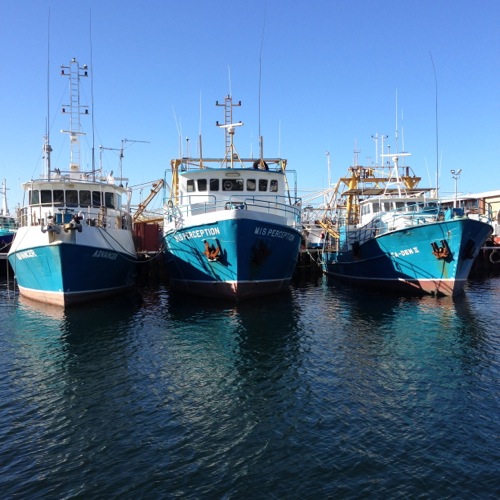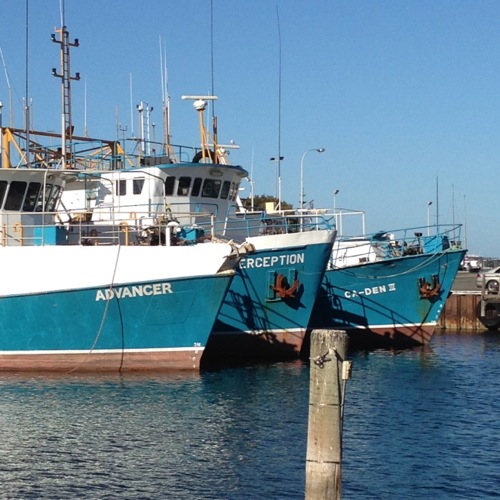 Get up close and personal with a tribute statue of Bon Scott, AC/DC front man, who grew up in Fremantle. Bon Scott was actually born in Kirriemuir, Scotland, but his family moved to Australia when he was six and to Fremantle when he was ten. In the July 2004 issue of Classic Rock, Scott was rated as number one in a list of the "100 Greatest Frontmen Of All Time"

You can also admire the craftsmanship of the other statues representing Fremantle's Fishing Heritage.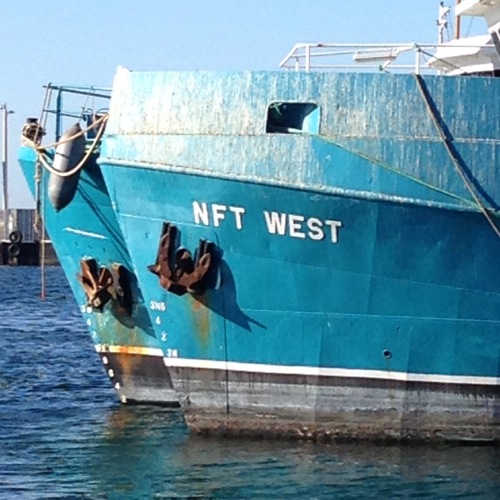 Little Creatures Brewery is based at Fishing Boat Harbour! Locals and tourists alike flock for the locally brewed beer and a vibrant fun ambiance.
Sonar Room Fremantle
Sonar Room live music and performance art space showcasing local acts and up-coming talent in an intimate venue on Fishing Boat Harbour.
SonarFreo
Bathers Beach House is an absolute beachfront restaurant and bar only three steps from the white sands of Bathers Beach. Book a lounger on the beach and enjoy table service and the relaxing atmosphere of Australia's first licensed beach! With only 24 lounges available you better get in quick...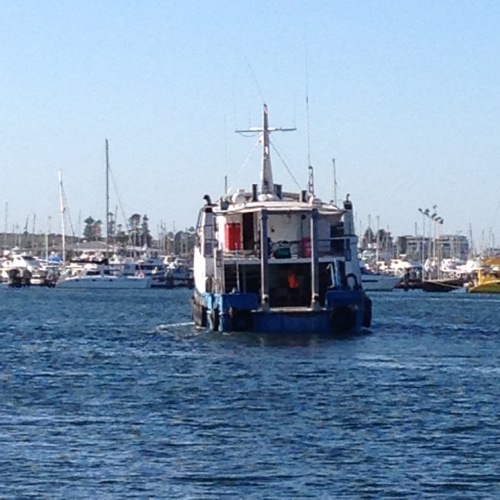 A Deep Water Harbour
Fishing Boat Harbour is a deep water harbour which has picturesque boardwalks, a lively atmosphere and plenty of things to see and places to explore for people of all ages!
There is always something happening on the wharf. There is also short stay accommodation, open ocean high-speed boat rides and luxury charter sailing tours available from the Fremantle Fishing Boat Harbour.
The Western Australian Maritime Museum Shipwreck Galleries are found at Fishing Boat Harbour. The Shipwreck Museum is the 'foremost maritime archaeology museum in the southern hemisphere' and was the original Maritime Museum. The displays feature early exploration and shipwrecks along the treacherous Western Australian coastline as early as the 17th Century. The Museum includes: The Entrance Gallery, a Woodblock Floor Gallery, the Batavia Gallery, Duch Wrecks Gallery and the North Gallery and we highly recommend a visit. Kids are engaged in the displays, there's lots to learn and lots to see. Excellent!

Address: Cliff Street, Fremantle.
Telephone: (08) 9431 8444
OPEN
: Daily from 9.30-5.00, except Wednesdays.
CLOSED
: Wednesdays plus Christmas Day, Boxing Day, New Years Day, Good Friday, Easter Monday & Anzac Day.
Fremantle's Fishing Boat Harbour is a wonderful place to stop for food and view the beautiful fishing harbour. Stroll along the boardwalks and back through the West End, across Esplanade Park, or on to Bathers Beach and the Roundhouse.
The perfect location while exploring Fremantle's West End.
Photographs of Fishing Boat Harbour, Fremantle: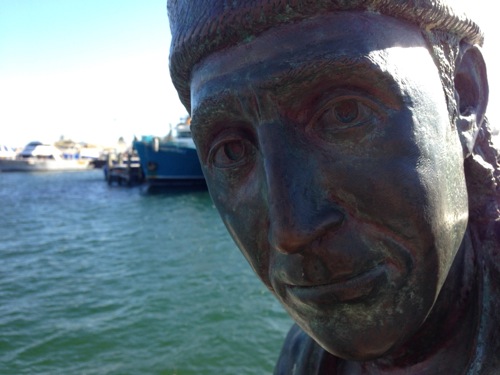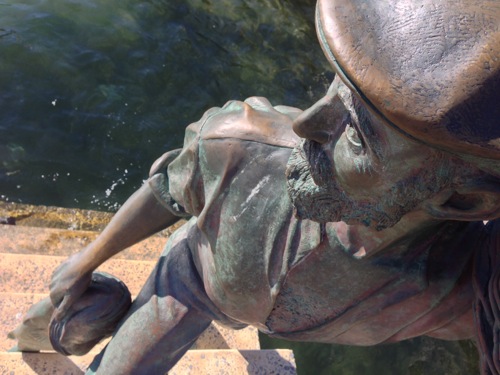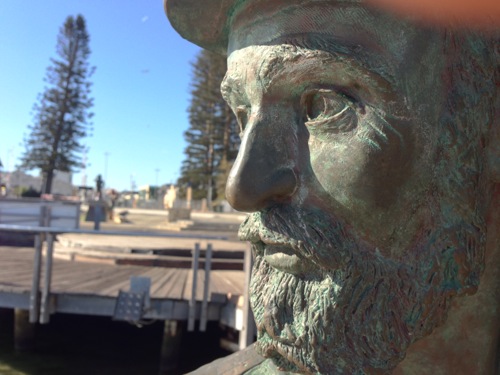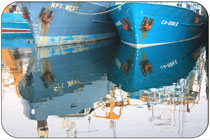 A working harbour
All the businesses who provide these services for you and create this friendly, lively yet relaxed atmosphere do so in the middle of a working Boat Harbour!
There is a constant passing parade of fishing vessels and daily fishing industry activities which all adds to the authentic ambience! Fremantle Fishing Boat Harbour is a unique tourist location and provides an array of very special visitor experiences.'
Live Cam at Fishing Boat Harbour.
Fishing Boat Harbour on Facebook.
Fishing Boat Harbour Dining: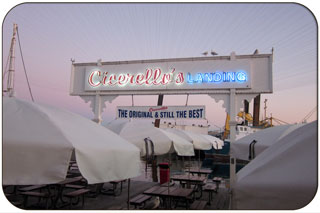 There is more to eat at Fishing Boat Harbour than Fish and Chips, but it's still our favourite!
Fishing Boat Harbour boasts the best fish and chips in Fremantle.
Restaurants at Fishing Boat Harbour:
Bathers Beach House, Cicerellos Fish'n'Chips, Kailis Fish Market Cafe, Little Creatures Brewery, SweetLips Fish and Chips, Joe's Fish Shack & Char Char Bull.
Events at Fishing Boat Harbour, Fremantle.
A Reminder of the Sea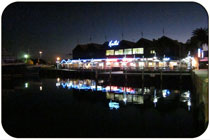 The fishermen (and women) provide an important part of our society's food source. There is a memorial of gratitude within Fishing Boat Harbour. We recommend a walk out onto the jetty memorial to reflect. Thank you fishermen!