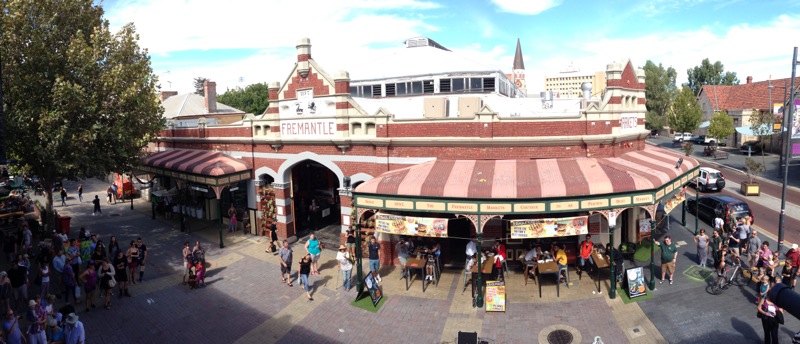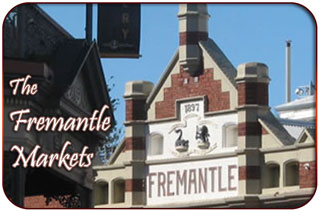 Fremantle Markets
The Fremantle Markets are housed in the Victorian-era building, built back in 1897, in the Federation Romanesque style. It was listed by the National Trust of Australia and the state's Heritage Council in 1980. It is a must-see when visiting Fremantle!
You can get the year round market experience guaranteed at the Corner of South Terrace and Henderson Street, where it has been for over 100 years! The Fremantle Markets are open on Friday, Saturday, Sunday and Public Holidays.
With over 150 stalls offering exquisite products of all kinds including handicrafts, specialty foods, dining halls and fish and vegetable markets. The Fremantle Markets are one of the most visited places in WA and a hub of local and holiday activity in Freo today! Interactive Map of the Fremantle Markets


THE HALL: There are opportunities for dining and food, health and beauty, jewellery, fashion and accessories, home wares, books, gifts, souvenirs, music, art, antiques, photography, camping gear, costumes, toys and puzzles. You can try delicious kebabs, sushi, curries, crepes, fish and chips, or relax with a cup of coffee in the Market Cafe or sip a glass of wine in the Market Bar, where local beers are on tap.

The Fremantle Markets
Telephone: (08) 9335 2515
Website: Fremantle Markets

THE YARD: choose delicious breads from the bakery and patisserie, flowers, nuts, honey, cheese, fruit and vegetables galore, seafood, coffee, herbs, spices and sauces.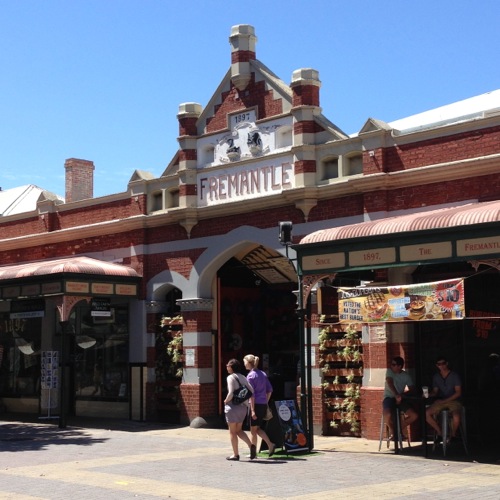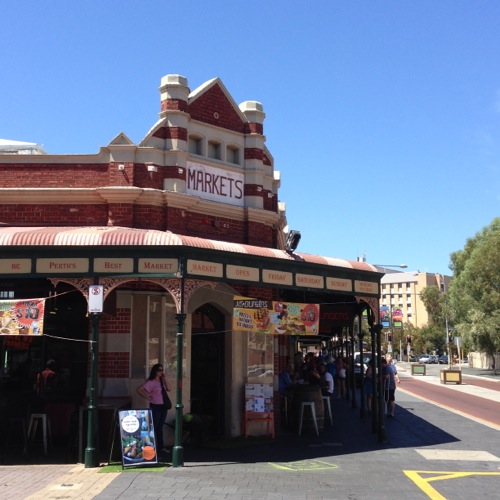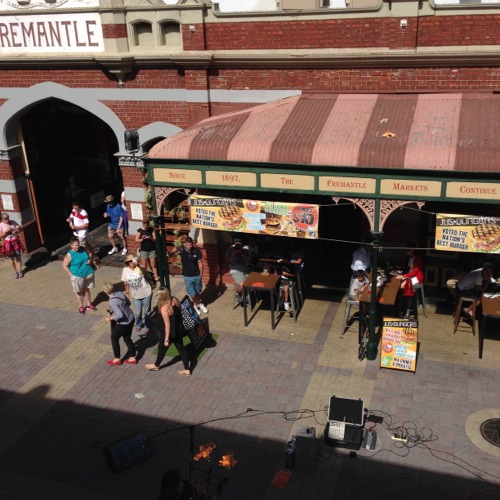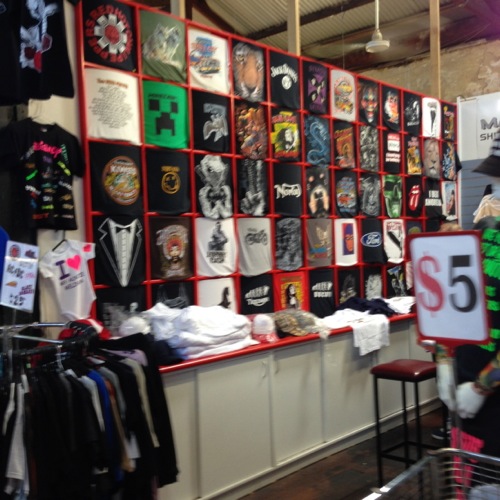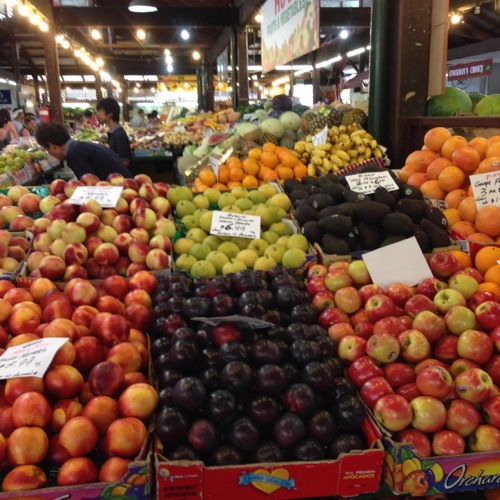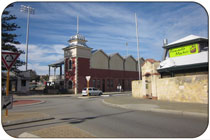 Hall Opening Times:
Fri 9am-8pm, Sat 9am-6pm, Sun 9am-6pm, Public Holidays 9am-6pm
Yard Opening Times:
Fri 8am-8pm, Sat 8am-6pm, Sun 8am-6pm, Public Holidays 8am-6pm
Closed: Christmas Day
What's On at the Fremantle Markets: Enjoy a massage, have your hair styled, enjoy a clarifying Tarot or Palm Reading, all of these possibilities and more are housed the Fremantle Markets. Check for 'special events' throughout the year, you could be joined by the baby animal farm or the market fairies:

THE INTERNATIONAL FOOD COURT (known to the locals as the Upmarkets) opposite the Fremantle Markets is family friendly and a wonderful meeting place! The choice of food provides variety for the whole family and with a large area of outdoor and indoor seating you never have to wait too long for a seat! There is oodles of atmosphere and you may be lucky enough to be able to watch the buskers perform to impressed crowds of people from your alfresco table! Everyone can choose their favourite food then sit together to enjoy it! Good value for money and a very 'Freo' way to dine!
Music in Fremantle: A Choice of Fremantle Pubs with Live Music
Food in Fremantle: A Choice of Fremantle Restaurants.

Map to the Markets of Fremantle, including a Map to the Fremantle Markets, E-Shed Markets & The Fremantle Village Art Market.
Sunset Markets at South Beach

The South Beach Sunset Markets (previously the Bathers Beach Sunset Markets) are on every Saturday evening from 5pm until 9pm during the warm months. Bring a blanket and enjoy a picnic on the grassy area just behind the dunes at the beach, in front of the South Beach Cafe.
With music playing, a huge range of market stall foods on offer and the possibility of a sunset swim... what could be better! There is a great atmosphere on a warm sunny day with people of all types enjoying the South Beach Fremantle Sunset Markets together.
Enjoy food from different cultures including South American, Indian and European, plus vegetarian options and delicious sweet treats! Participate in this market gathering, cool off in the ocean or picnic with friends on the grass. Watch the sunset at this Family Friendly event.
Address: South Beach, Fremantle.
Telephone: 0402 317 659
Facebook: South Beach Sunset Market