Fremantle Food: Dining Out in Fremantle
Fremantle presents a choice of over 100 Restaurants, Cafes and other Eateries offering the chance to experience global cuisine in many varied settings. Eating out is fun is this vibrant and lively city. Fremantle, North Fremantle, South Fremantle and East Fremantle all offer their unique range of fabulous cuisine.


A great range of take-away foods are also available, some which deliver to your door! You can tantalise your tastebuds with a full range of global cuisine including Indian, Italian, Thai, French, Chinese, Japanese, Mexican, Greek, Turkish, Tapas, Vietnamese, Mediterranean, Malaysian, Seafood, Australian, Pub Grub and more...
The numerous cafes, gelaterias, juice bars, tea rooms and coffee houses make this a perfect social city and a great meeting place. Watch the world go by as you relax in one of the many cafes and restaurants on the popular Cappuccino Strip or chat to friend over coffee and cake!
Indulge yourself fine dining in exquisite restaurants with breathtaking water views, enjoy fresh international foods from the market stalls for those intimate relaxed gatherings, grab some fast food on your way to somewhere else, picnic in the park or enjoy a meal with entertainment too...it's all available in Freo!

Explore the Central Fremantle, South Fremantle, East Fremantle & North Fremantle Cuisine Scenes below.
Dine out in other parts of Fremantle
Eating at the Markets in Fremantle:
Eat at The Fremantle Markets
Within the Fremantle Markets there is a great choice of delicious and great value eateries all under the one roof! It's sure to suit the whole family. The Raw Kitchen, Bratwurst bar, Bodrum Kebabs, Cobz WA, Dosukoi Japanese Noddle & Bubble Tea, Fremantle Fish & Chips, Fremantle Markets Bar, Fremantle Markets Cafe, Freo Gozleme, Micheles Crepe Suzette, Saffron Bar, Srindia Spicy Food and Thai Vegetarian are all housed within the markets.
Telephone: (08) 9335 2515
Website: Fremantle Markets
International Food Court (Upmarkets)
Beside the Fremantle Markets there is an International Food Court serving a choice of around 15 different types of cuisine, all delicious! You can dine indoors or alfresco at tables intimately placed together. The atmosphere is particularly lively there on a Friday night which is late-nite shopping in Freo and at the Freo markets. It is a great place to meet groups of friends or family! Although it is actually called Old Shanghai, it is known to the locals as the Upmarkets!
Website: Fremantle Food Court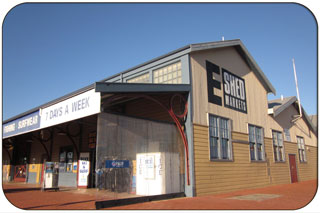 Eating at the E- Sheds Markets
You can also dine at the E-Shed Markets in Victoria Quay, at the Fremantle Waterfront.
The International Food Court offers a great variety of cuisine and you can enjoy both indoor dining and a picturesque alfresco alternative.
Chinese, Kebabs, traditional Australian, Japanese, Indian, Juice Bar and Crepes are all on offer.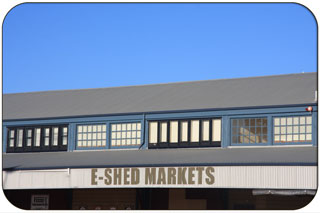 Address: Victoria Quay, Fremantle, WA 6959
Telephone: (08) 9430 6393
Website: E Shed Markets
Opening Times / General markets:
Friday, Saturday & Sunday: 9:00am to 5:00pm
Food court open till 8:00pm
E Shed Markets also open on all public holidays from 9:00am to 5:00pm
Victoria Cafe and Restaurant (at the E-Sheds)
Address: Victoria Quay, Fremantle.
Telephone: 08) 9430 7558
Facebook: Victoria Cafe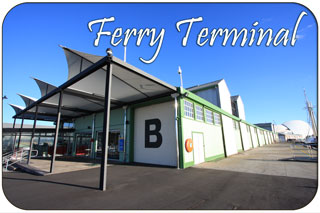 B Shed Cafe and Grill
Address: Shop 1 Peter Hughes drive, Fremantle.
Telephone: (08) 9336 7363
WEBSITE: B Shed Cafe and Grill

Eat at South Beach Sunset Markets
(Formerly Bathers Beach Sunset Markets)
Every Saturday evening from 5pm - 9pm throughout the summer months.
Address: South Beach, Fremantle. Telephone: 0402 317 659
Facebook: South Beach Sunset Market
Enjoy a great global selection of delicious cuisine from friendly stallholders and great live entertainment, the perfect start to your weekend! Enjoy an evening swim and treat your soul to a glorious sunset over the Indian Ocean, one of the most beautiful sights to experience. There is a vibrant, peaceful and fun ambience as local and visitors come together on beautiful South Beach every Saturday evening from 5pm - 9pm throughout the summer months. Catch the CAT bus which will be leaving from the railway station every 20 minutes until 9.30pm.
Fishing Boat Harbour:
Fishing Boat Harbour is a deep water harbour which has picturesque boardwalks, restaurants and nightlife, surounding attractions. It is a lively bustling place with a welcoming atmosphere and plently of things to see and do day and night! Perfect for people of all ages!
Fishing Boat Harbour Eateries:
Cicerellos Fish'n'Chips, Kailis Fish Market Cafe, Little Creatures Brewery, SweetLips Fish and Chips, Joe's Fish Shack, Char Char Bull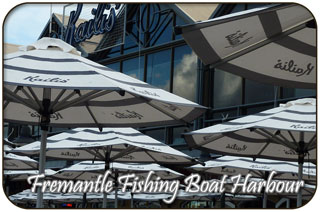 There is always something happening on the wharf and there are many food choices available in a picturesque oceanside location with a great ambience day & night.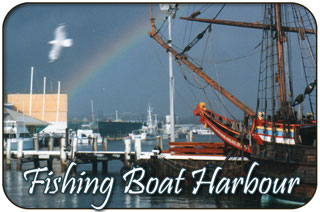 A working harbour
All the businesses who provide these services for you and create this friendly, lively yet relaxed atmosphere do so in the middle of a working Boat Harbour! The Fremantle Fisherman's monument is also located here.
There is also short stay accommodation, open ocean high-speed boat rides and luxury charter sailing tours available from the Fremantle Fishing Boat Harbour.
Sometimes there are buskers or live outdoor entertainment captivating their audiences.
Picnic in the Park in Central Fremantle:
Picnic at the Esplanade: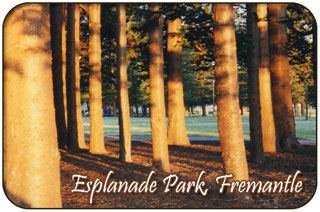 Esplanade Reserve is the perfect place to enjoy a picnic. There are numerous cafes for great food options to make up your own favourite lunch and picnic in style under the magnificant Norfolk Pine trees. Enjoy a picnic on the grass or a light snack from the fabulous Esplanade reserve Icon and much loved 'Carriage Cafe'.
Within the park there is a well equipped children's playpark which sprawls over quite a large area with some unique playthings. Park benches and plenty of shade make this a great place to spend a few hours.
The Carriage Cafe, is an old converted railway carriage from 1912 now converted into a park cafe. You can get a delicious light meal and great coffee while surrounded by the spacious park while you watch the Freo world go by! 45 Marine Terrace Fremantle, Tel: (08) 9335 3645