Dancing in Fremantle, Western Australia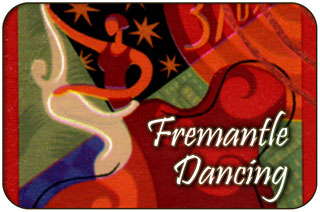 Fremantle is filled with opportunities to express yourself through dance. Whether you live here in Freo or are visiting, opportunities to dance are happening regularly throughout this vibrant, fun loving city! Enjoy!
Take an African Dance or Full Moon Drumming Class, try Bellydancing, learn Salsa, try Modern or Contemporary dance or simply get yourself out there for fully-self-expressed nightclub dancing!
Fremantle is definitely a opportunity filled place to Dance. Listed below are some of the ways you can move to the rhythm of life in Freo!
Dance Classes in Fremantle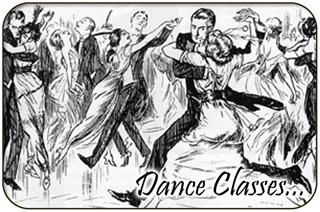 Free Spirit
Richelle Spencer: 0437 152 659
WEBSITE: The Free Spirit Dance Community Inc.
Ritmo Caliente Dance Academy
Tel: 08 9245 5811 or 0419 945 257
WEBSITE: Ritmo Caliente Dance Academy
Wu Tao or The Dancing Way
Steve Richter, Fremantle: 0429 197 710
WEBSITE: Wu Tao
Argentine Tango in Fremantle
Tel: 0466 628 204
WEBSITE: Tango Perth
Beleza Samba
Telephone: 0423 768 379
WEBSITE: Beleza Samba
Swing Academy
Tel: 041 991 1871
WEBSITE: Swing Academy
African Dance, Afro Jazz and Latin Jazz
Inge van Winkel: 0414 995 556
WEBSITE: African Dance
Zumba Fitness®
Deb de Boer, Fremantle: 0409 943 575
WEBSITE: Zumba Fitness
Cutler's Dance Club
Tel: Studio -08 9331 4114. Wayne -0414 310 823 Carol -0420 997 004.
WEBSITE: Cutler's Dance Club
Fremantle Night Clubs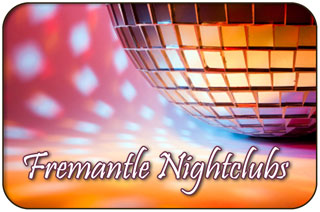 The Clink
Address
: 14-16 South Terrace, Fremantle.
Telephone
:(08) 9336 1919
WEBSITE
:
The Clink
Metropolis
Address: 58 South Terrace, Fremantle WA 6160
Telephone:(08) 9336 1880
WEBSITE: Metropolis
The MonasteryAddress: 189 High St, Fremantle
Telephone: (08) 9335 5405

Zorba's Dance Club
Address: At the South Freo Football Club 'Bulldogs', Parry Street, Fremantle.
4 times a year - March, June, September and December.
A place to dance in a friendly safe environment to music with passion, soul and heart from around the world and different eras, old favourites and new with DJs Suchita and Avi.
FB : Zorba's Dance Club

Music in Fremantle
: A Choice of Fremantle Pubs with Live Music
Food in Fremantle: A Choice of Fremantle Restaurants
.
Wellness in Fremantle: A Choice of Fremantle Practitioners

.