Dancing in Fremantle, Western Australia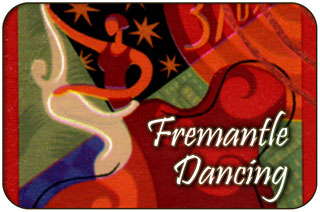 Fremantle is filled with opportunities to express yourself through dance. Whether you live here in Freo or are visiting, opportunities to dance are happening regularly throughout this vibrant, fun loving city! Enjoy!
Fremantle is definitely a place filled with opportunities to Dance! Listed below are some of the ways you can move to the rhythm of life in Freo!
Dance in Fremantle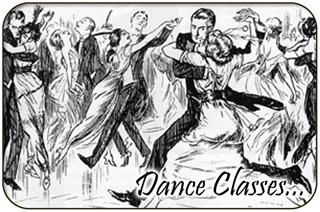 Dancing Devas
'Life is a Dance, Dance your Truth, Love your Life!. A freeform conscious dance where there is no right or wrong, no set moves and no talking.'
WEBSITE: Dancing Devas

Free Spirit
'The community evolved purely out of a love of Belly Dancing, Tribal and Bollywood.'
Tel: Richelle Spencer 0437 152 659
WEBSITE: The Free Spirit Dance Community Inc.
Ritmo Caliente Dance Academy
'As one of Western Australia's finest salsa and bachata performers/instructors, Liliana Sputore epitomises the" essence and feel" of Latin dancing.'
Tel: 08 9245 5811 or 0419 945 257
WEBSITE: Ritmo Caliente Dance Academy
Wu Tao or The Dancing Way
'Dance, Find Joy and Heal. Experience spiritual and physical transformation through the powerful healing practice of Wu Tao dance.'
Steve Richter, Fremantle
Tel: 0429 197 710
WEBSITE: Wu Tao
Swing Academy
'Come learn the vintage 1930's swing dance, the lindy hop in Freo. Every Thursday!
Fremantle Bowling Club – Cnr Parry and Ellen St, Fremantle
Tel: 0402 556 956
WEBSITE: Swing Academy
Cutler's Dance Club
'WALK IN & DANCE OUT! Best & easiest lessons ever. Lots of social nights too.'
Tel: Wayne 0414310823 Carol 0420997004 Velina 0416361108
WEBSITE: Cutler's Dance Club
Nuline Dance
'Nuline Dance is a low-impact, steady workout for both body and mind - you are exercising while having fun!'
Tel: Sue 0448 404 009
WEBSITE: Nuline Dance
Swan River Ballet
'Swan River Ballet school aims to bring the joy of the dance to students by providing experienced teachers in a friendly, co-operative environment.'
Tel: 0418 951 045
WEBSITE: Swan River Ballet
Fremantle Night Clubs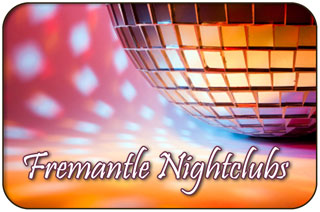 Metropolis
Address: 58 South Terrace, Fremantle WA 6160
Telephone:(08) 9336 1880
WEBSITE: Metropolis

Music in Fremantle
: A Choice of Fremantle Pubs with Live Music
Food in Fremantle: A Choice of Fremantle Restaurants
.
Wellness in Fremantle: A Choice of Fremantle Practitioners

.