Welcome to South Fremantle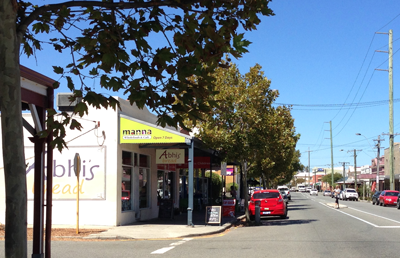 South Fremantle stretches from Fishing Boat Harbour south to South Beach from Hampton Road to the Indian Ocean.
South Freo has peaceful streets lined with leafy trees and great houses of all types create a village ambience that is obvious and alive.
Locals partake in all that South Freo has to offer including the sea! The Fremantle Yacht Club is poised majestically overlooking Success Harbour to the North.
The boat yards and beauty parlours, the boutique shops and restaurants and a great choice of places to stay, South Fremantle provides a great hideaway offering a unique experience only 5 minutes from Freo and on the Free CAT Bus Route!
The CAT bus circles every ten minutes so it's EASY to explore all of Fremantle while staying in South Freo...
Personally we'd recommend staying in South Fremantle if you prefer a quieter atmosphere.
South Fremantle Data:
Population:
2794 (2006 census)
Postcode:
6162
Location:
19 km (12 mi) SW of Perth
LGA:
City of Fremantle
State District:
Fremantle
Federal Division:
Fremantle [wikipedia]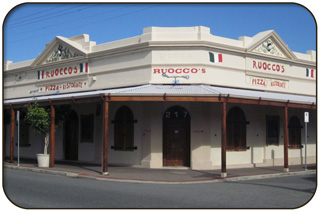 South Fremantle Beach: South Beach

South Beach at the South end of South Freo offers beautiful soft white sand, turquoise Indian Ocean perfect for swimming, and sports of all types. Lined with small sand dunes leading to landscaped parkland, walk and bike trails, bathing facilities, parking, BBQ's, children's playpark and a great cafe.
The perfect backdrop for a West Coast sunset!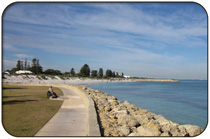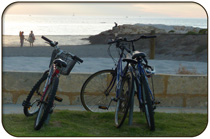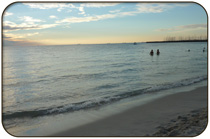 Map of South Fremantle
View
South Fremantle (Suburb of Fremantle)
in a larger map