Fremantle Surfing & Kite Surfing
Surfing in Fremantle & Rottnest Island, Western Australia

Fremantle's excellent seaside location would not be complete without surfing!
There are a few beaches around Fremantle where you can catch some waves. There are great surfing schools that can teach you and your children how to surf. Embrace the outdoor lifestyle!
Surfing Beaches in Fremantle
Leighton Beach, home of the Fremantle Surf Lifesaving Club, and Port Beach are favourites, with others too. You can find out more about the Fremantle Surfing Spots from the pros at www.wannasurf.com
These are the most popular spots to surf in Freo:
Lighthouse
Dingoes
Sandtrax
Coogee Beach
Surfing spots off Rottnest Island
Rottnest also has good surf breaks. You can check out the best Surfing Locations on Rotto from the professionals: www.wannasurf.com
The best surfing spots are:
Transit reef
Riceys Beach
Cathedral rock
Strickland Bay
Stark Bay
Fruit Bowl
Rotto Box
Chicken Reef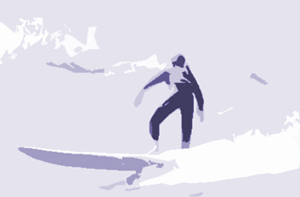 Fremantle Surf Lifesaving Club
Headquarters: 20 Leighton Beach Boulevard
North Fremantle, WA 6159
P (08) 9335 4359
www.fremantlesurfclub.com.au
Leighton Beach Surf Forecast and Surf Reports direct link:
www.surf-forecast.com
You can find the Weather, Swell, Tides, Rainfall, Sunrise, Sunset and moon phases for Fremantle at Wily Weather.
Fremantle Offshore Swell Height and Direction: swell.willyweather.com.au
The Disabled Surfers Association is a total voluntary organisation, which sets world's best practice for Disabled Surfers. 'Lets go Surfing' Days are held at Fremantle Surf Life Saving Club, Leighton Beach new car park.
Leighton Beach: http://disabledsurfers.org/
Facebook: Disabled Surfers Association on Facebook