Fremantle offers a choice of over 60 Restaurants offering cuisine from all over the globe. Eating out is fun is this vibrant and lively city.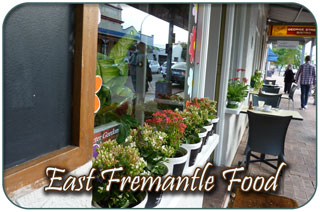 East Fremantle certainly has style, and that's no different when it comes to it's Restaurants and Eateries. Top class cuisine and the fabulous East Fremantle backdrop offers the best of both worlds!
There are numerous cafes located all around and many restaurants offering exquisite riverside or river view dining. Indulge in delicious Italian fare and a you can have a choice from great International cuisine.
The eateries are more widespread than the restaurants in central Freo, so you may need to drive or take public transport.
Kick-back with friends & family or catch up with business associates on the banks of the Swan River!
Enjoy outdoor dining, a casual meal in the courtyard or indulge in the comfort of the restaurant at this iconic venue. Unwind to the live sounds of Perth's most up-and-coming musical talents with 'Acoustic Fridays'. Our friendly and passionate team are delighted to guide you through our ever-evolving menus, with fresh local ingredients prepared with care and passion. The bar has a great choice of local craft and imported premium beers on tap and popular and premium wines. We offer 83 well-appointed, spacious rooms, suites and self contained apartments to suit business and holiday travellers. Fremantle and Perth's biggest rooftop terrace with spectacular Swan River Views available for functions and events plus a choice of 7 function rooms.
Tradewinds Hotel Bar & Bistro
Below you will find our selection of East Freo Cuisine.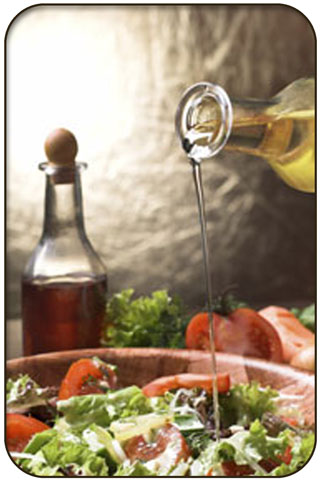 Zephyr Riverside Dining
'Proudly boasting waterside views of the North Fremantle Rock bay area'
61 Riverside Road, East Fremantle
TEL: (08) 9438 2800
Website: www.zephyrcafe.com.au
Eat Greek Restaurant
'Enjoy a real Greek feast, surrounded by river views. Family run restaurant.'
10 Riverside Rd, East Fremantle
TEL: (08) 9339 8022
Website: www.eatgreek.com.au
The Left Bank Bar and Cafe
'Visit Fremantle's Favourite Pub'
15 Riverside Rd, East Fremantle, WA
TEL: (08) 9319 1315
Website: www.leftbank.com.au

Sweetwater Rooftop Bar
'Serves up thirst quenching cocktails and delicious dishes in a sunny and casual garden rooftop bar in East Fremantle.'
Level 6, 1 Silas Street, East Fremantle
TEL: (08) 9460 9988
Website: www.sweetwaterbar.com.au
George Street Quarters
'Nestled in the centre of east Fremantle's growing leisure precinct. Sit street side on beautiful George Street or venture inside'
71-73 George Street, East Fremantle
TEL: (08) 9339 6352
Website: www.georgestquarters.com
Salsa Rossa
'A modern Italian restaurant in the heart of East Fremantle. Eat-in or take away. '
7 George Street, East Fremantle
TEL: (08) 9319 1440
Website: www.salsarossa.com.au
Limones Cafe & Restaurant
'One of Perth's finest Italian Restaurants, where traditional Italian cuisine is charmingly presented in relaxed surrounds since 2001.'
77 George Street East Fremantle
TEL: (08) 9319 1440
Website: www.limones.com.au
May Street Larder
'Offers a fresh take on fun and thoughtful dining, with a focus on seasonal foods and the best local produce.'
23/155 Canning Hwy, East Fremantle
TEL: (08) 6161 0371
Website: www.maystreetlarder.com.au
Cook & Mason Restaurant
'Located within one of the oldest buildings on the historic George Street and focused on high quality, seasonal and locally sourced produce.'
125 George St, East Fremantle, WA 6158
TEL: (08) 9339 5524
Website: www.cookandmason.com
Oriental Express
'We Deliver FRESH, HOT and TASTY Chinese Food To Your Home.'
162A Canning Highway, East Fremantle
TEL: (08) 9319 1155
Website: Oriental Express
Seabreeze Fish and Chips
'Fish & chips shop in East Fremantle.'
17/155 Canning Highway, East Fremantle
TEL: (08) 9339 6129
Website: www.seabreeze-fish-and-chips.business.site
The Mantle
'The Mantle houses several restaurants, inside a beautiful historic warehouse!'
1 James Street (Corner Beach and James Street), Fremantle
Website: The Mantle
The Kiosk Fremantle
'Enjoy great views and more on the banks of the Swan, right in the heart of Fremantle East. Dog friendly!'
123 Beach St, Fremantle (between the bridges, just in front of the East St. Jetty)
TEL: (08) 6219 5277
Website: Kiosk Fremantle Website
Young George
'Unique neighbourhood bar, with a serious focus on food, which feels like it has graced George Street forever! '
48 George Street, East Fremantle WA 6158
(08) 6424 9500
www.younggeorge.com.au
Numero Uno Cafe
'Ristorante Italiano'. An experience for you to enjoy and cherish.'
5/93 Petra Street, East Fremantle
(08) 9339 0199
www.numerounocafe.com